Lardiere McNair DiNicola & Stonebrook Sponsoring RMHC Of Central Ohio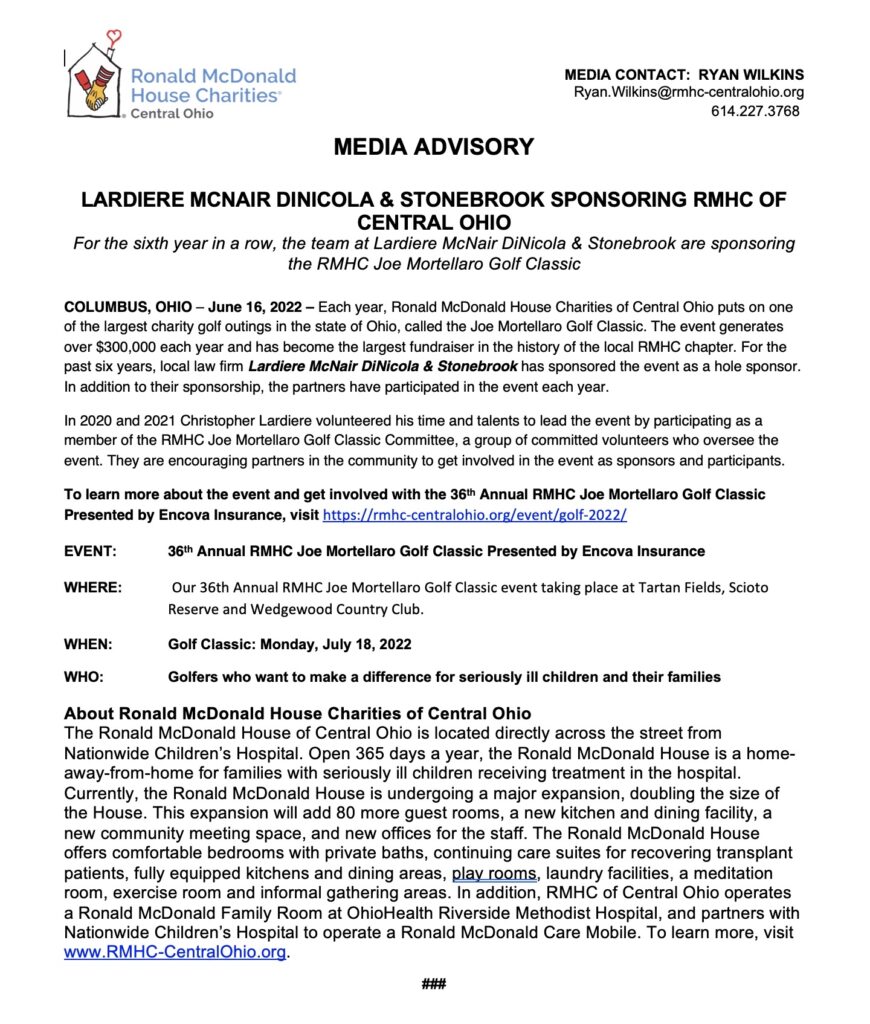 Chris Lardiere is a Partner at Lardiere McNair DiNicola & Stonebrook, Ltd., LPA. To read more about our firm, please visit lawyerscolumbusohio.com.
The information presented here has been prepared by Lardiere McNair for promotional and informational purposes only and should not be considered legal advice. This information is not intended to provide, and receipt of it does not constitute, legal advice. Nor does the receipt of this material create an attorney/client relationship. An attorney client relationship is not established until such time as Lardiere McNair enters in to a written engagement agreement with a specific client for a specific legal matter.